Yesterday I went out to do a little predator calling.

All I managed to call up was a flock of blue jays, but I took a couple of photos that may be of interest to those readers who are learning to read tracks and other sign.
Hiking up an old road to a calling stand, I saw this single track where an animal had stepped in a muddy spot while it was still soft enough to hold a track.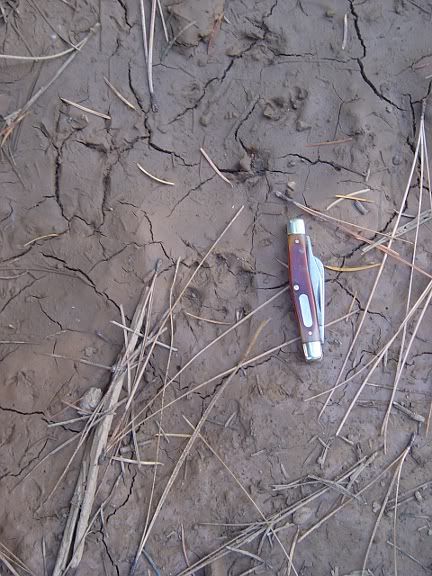 Just that single track, but it was enough to identify the animal.

The print of the heel doesn't show up well, but the placement of the toes screams "cat".

In this case a bobcat.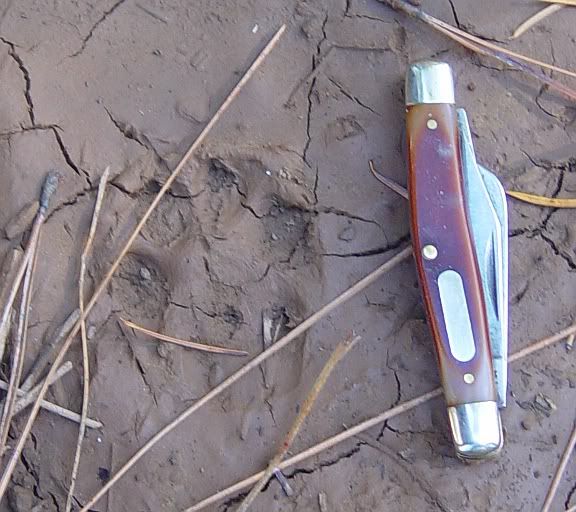 A little farther along I saw this bit of scat.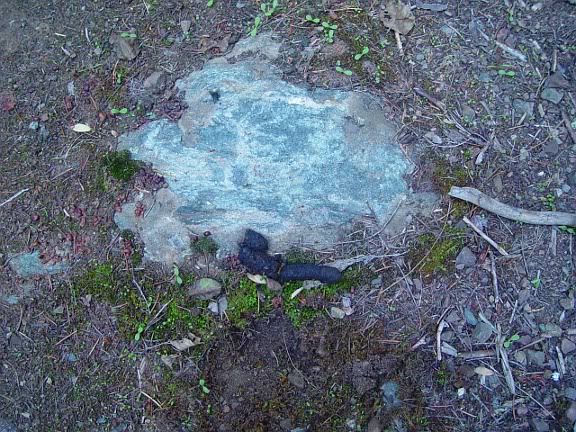 Bobcat scat is segmented, commonly called the Tootsie Roll effect; not present here.

Also, this scat contains bits of manzanita berries; very uncatlike.

It is gray fox scat.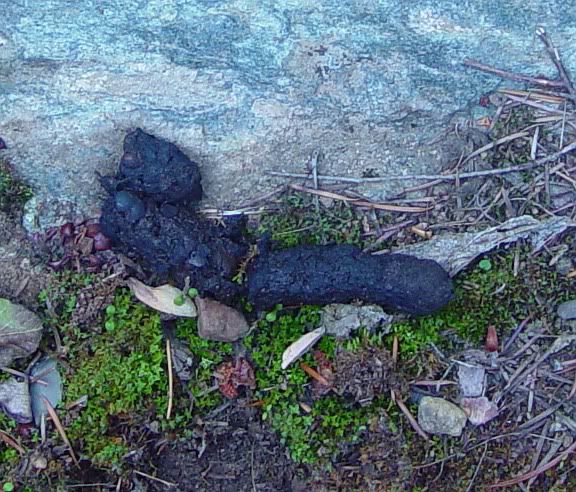 Both animals were long gone from this spot as the sign was old, but there was always the possibility they might be back in the neighborhood; so I went ahead as planned and tried calling for awhile.

Nothing showed up but those jay birds, but I'll be back there again.

Both animals are territorial, and it's a matter of being lucky enough to be there at the right time when they are within hearing distance of the call, and hungry enough to investigate the chance of a free meal.