I headed up the mountain this morning with the notion of giving the dogs some exercise ahead of the forecast change in the weather; and of course to set up a calling stand or two. I put Bear and Chigger out in front of the pickup and let them hunt the road ahead of me. It was cool this morning, and the dogs moved out at a good clip. I had high expectations of them treeing a squirrel or two, but nothing seemed to be moving. When I thought the dogs had enough I loaded them in the truck and drove to a good location to call. I couldn't even call up a blue jay! With the cool weather and approaching storm front I thought game would be moving; but we saw neither fur nor feather all day.

We've had frost a couple of mornings, and the trees are starting to show off their fall colors. I parked by some pretty maples to eat my lunch.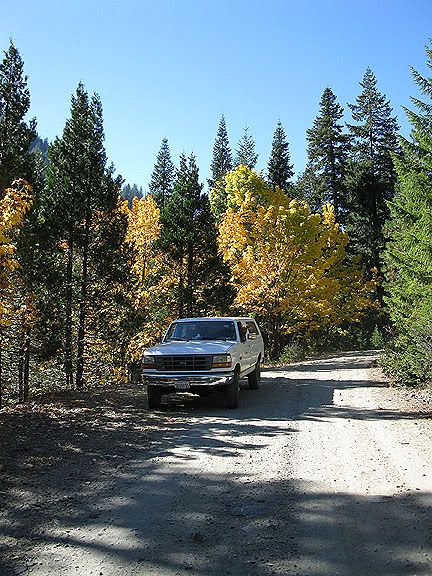 The dogwood are turning from their summer green to fall red.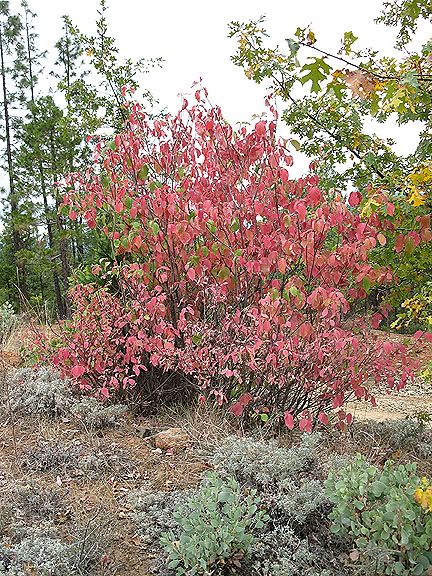 I've heard the clang of cowbells passing my house the last couple of nights as cattle are making their way home after grazing in the mountains all summer. The bear are coming down to lower elevations too.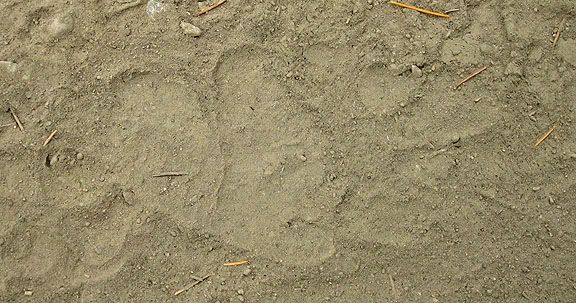 The clouds have been building all afternoon, and it is starting to sprinkle this evening. The forecast says the rest of the weekend is going to be on the wet side. A good rain and some frosty mornings should make a difference on what goes on in the woods.

Regular readers here might notice the new logo at the top of the left column. OUTDOOR BLOOGER NETWORK. This is a new site with a directory of blogs devoted to the outdoors; hunting, fishing, and other outdoor pursuits. Just click on the logo to go there. Check out the directory for the various subjects and blogs available. I'll bet you find some you would like to read. I did.